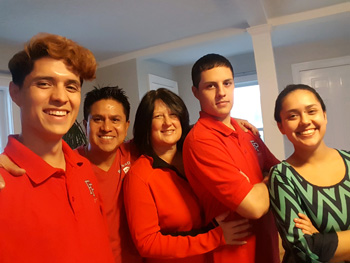 Jorge Chiluisa '89, M'06, P'17,'20,'21 and his wife, Victoria (Tori) P'17,'20,'21, are part of a proud Fairfield legacy family. They have a daughter who is graduating from Fairfield this year, a son in the Class of 2020 and another son in the class of 2021. The Chiluisas have deep roots in the community and a great gratitude for all that Fairfield has meant to their lives.
"Everything I have is to a large extent due to my Fairfield University degree," Jorge says. "As an immigrant from a very poor family, I was not aware of all the gifts a strong education provides."
After a 23-year career at GE Capital, Jorge, a Spanish language arts major with a minor in Latin American political science, now serves as Senior Vice President and Relationship Manager at Siena Lending Group LLC, a corporate lending company.
"We engaged in serious debate in the classroom and we all challenged each other's positions and thought processes. Basically, I was taught to be a thinker," says Jorge, reflecting on his Fairfield education. "I've drawn on this experience every day of my business career as well as in other areas of my life. The ability to think clearly and continuously learn are the foundation of my success to date."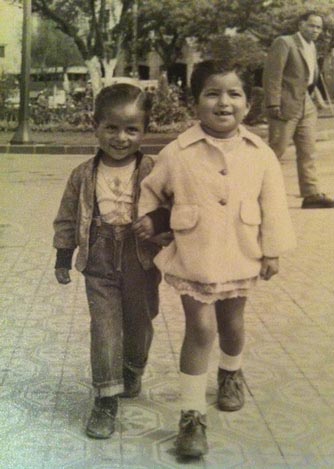 While raising their three young children, Tori enjoyed a long career in special education administration. She recently took on a role with the federally funded Upward Bound program hosted by Fairfield University and has also embarked on a career as a real estate investor and property manager.
"Fairfield University has and continues to play a very important role in my family's successes, both personally and professionally," says Tori. "The Cura Personalis [care of the entire person] philosophy and attitude is embodied by everyone who works at the University, from the groundskeepers to the President."
Jorge and Tori have started The Chiluisa Family Scholarship with an initial commitment that they plan to renew each year. Additionally, they have included Fairfield in their estate planning by leaving a gift to the University in their wills.
"My love and appreciation for this institution goes beyond words and can only be expressed by my continued support, giving back what was given to me," Jorge says.
"I've had the opportunity to mentor students, host them for shadow day, be part of The Fairfield Awards Dinner and enjoy many of the wonderful events for alumni. It enriches me as a human being."